Stay Engaged
Oregon conservation strategy newsletter
Subscribe to the Oregon Conservation Strategy Newsletter and learn what ODFW and partners are doing to help conserve our state's species of greatest conservation need.
social media
Follow us on our conservation-oriented channels where we highlight Oregon's native fish and wildlife and their habitats whether it be conservation measures, restoration projects, wildlife viewing opportunities, or just species information. Check us out on Instragram @ODFWConservation and Twitter @ODFWConserve.
odfw conservation programs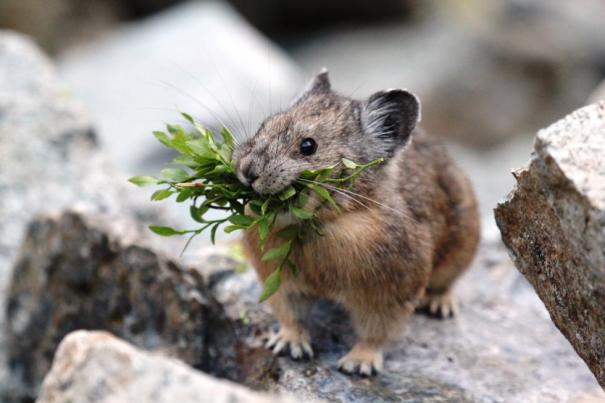 For more information other ODFW conservation programs, please select the Conservation tab found on ODFW.com. You will find information on: State Threatened and Endangered Species, State Sensitive Species; Oregon Wildlife Species; Wildlife Habitat and Management; Fish Conservation and Recovery; Marine Reserves; and other important fish and wildlife conservation topics.Photo Credit: Keith Kohl, ODFW.
wildlife viewing opportunities
The Wildlife Viewing section of myodfw.com is the gateway to learning where, when, and how to see Oregon's native amphibian, birds, mammals, reptiles, fish, and marine species. The Wildlife Viewing Map is an interactive tool which allows you to personalize your wildlife viewing experience. You can identify the area, species, season, and many other options you are interested in, and the map will provide you with the best viewing spots to meet your needs. Learn more about the wonderful places to view fish and wildlife in Oregon year round!
community science opportunities
ODFW needs your help! Our biologists need more data to evaluate the health and status of our fish and wildlife populations across Oregon. Every wildlife observation counts! You can submit your wildlife observations to several community science programs, which ODFW then uses to conduct our species status assessments. Please consider submitting your wildlife sightings to national community (citizen) science efforts like eBird and iNaturalist. Communities Science opportunities abound, here is a small sample of them:
eBird is the world's largest biodiversity-related citizen science project, with more than 100 million bird sightings contributed each year by eBirders around the world. A collaborative enterprise with hundreds of partner organizations, thousands of regional experts, and hundreds of thousands of users, eBird is managed by the Cornell Lab of Ornithology. Birders enter when, where, and how they went birding, and then fill out a checklist of birds seen and heard during the outing. Users can enter the birds they have seen on the eBird website or free mobile app. Learn how to get started with eBird today!

Photo Credit: Kathy Munsel, ODFW. Members of the public bird watch at Ladd Marsh Birdathon.

The Oregon Wildlife Conservation project is an iNaturalist project that allows you to share your wildlife observation data directly with biologists. Participation in this project helps to enhance our understanding of wildlife in our state, and your data can help improve wildlife conservation efforts in Oregon. iNaturalist is a free online tool managed by the California Academy of Sciences and the National Geographic Society that helps users to identify, report, and learn more about the plants and animals they observe.
We invite you to participate in the Great Backyard Bird Count. People of all ages and walks of life are welcome to join! It's easy; for at least 15 minutes on one or more days of the count in February, simply tally the numbers and kinds of birds you see. You can count from any location for as long as you wish.
Portland Audubon's Community Science Projects span the urban environment from the Portland Metro region to the coast, as well as eastern Oregon. You don't have to be a bird expert to participate and they offer trainings for some projects. If you have a desire to learn, a love of wildlife, and the patience to observe the natural world, consider joining one or more of the projects listed on their website.
Help track Monarch Butterflies and their milkweed hosts across the west using the https://www.monarchmilkweedmapper.org/.
create your own wildlife habitat
You can help conserve wildlife in your own backyard! There are a number of programs and resources to help you create wildlife habitat no matter if you live in an apartment, house, or have large acreage. Some resources to consider include: the Backyard Habitat Certification Program, Metro's backyard habitat informational website, ODFW's Naturescaping website, Soil and Water Conservation District's Naturescaping website, and more!
Support Wildlife Conservation

Habitat conservation Stamp
Do you want to support conservation of the most imperiled species and habitats in Oregon? Consider purchasing an annual Habitat Conservation Stamp or beautiful art print. Proceeds will be used to conserve native habitats to benefit species of greatest conservation need.
Oregon nongame Tax Checkoff

When you file your Oregon state tax return this year, please make $1, $5, $10, $25, $50, $100 or more donation to the Oregon Nongame Tax Checkoff. The Oregon Legislature established the Nongame Wildlife Fund to allow Oregonians to make tax-deductible contributions to conservation on their state income tax returns. The donations have been used to fund a variety of projects to keep Oregon's wildlife healthy and viable. Historically, funds have been used to recover species such as the Bald Eagle, Peregrine Falcon, and Gray Wolf.
conservation Donations
Although nongame species account for 88% of the species in Oregon, nongame programs receive only a small fraction of ODFW 's overall budget. If you would like to donate directly to the ODFW Conservation Program, you may send funds to: The Oregon Nongame Wildlife Fund, ODFW, 4034 Fairview Industrial Drive SE, Salem, OR, 97302. Your commitment will leave a valuable legacy for future generations!
oregon Conservation and Recreation Fund
The Oregon Conservation & Recreation Fund is a new way for Oregonians to support projects that protect and enhance the species and their habitats identified in the Oregon Conservation and Nearshore Strategies and create new opportunities for wildlife watching, urban conservation, community science, and other wildlife-associated recreation. The legislature created this Fund in 2019.
For most of our history, the Oregon Department of Fish and Wildlife's work to protect and enhance fish, wildlife, and their habitats has been paid for by the relatively small number of people who hunt and fish. This new Conservation & Recreation Fund is the opportunity for ALL Oregonians to demonstrate that you also support a broader conservation legacy for present and future generations.
The legislature put $1 million aside for this Fund, but we cannot access those state dollars unless we raise an additional $1 million of matching funds. Your contribution to the Conservation & Recreation Fund is vital to helping us meet this goal and making your voice heard as a supporter of fish and wildlife conservation!
Your gift:
is matched dollar-for-dollar with public funds
supports critically important conservation and recreation projects led by conservation organizations across the state
motivates future investment of public dollars in conservation of fish, wildlife, and their habitats
positions Oregon to be prepared for an influx of federal funds from the Recovering America's Wildlife Act (H.R. 3742) when that Federal legislation is passed

DONATE HERE (https://www.myowf.org/ocrf)

LEARN MORE (https://www.dfw.state.or.us/conservationstrategy/OCRF/

Photo Credit: Keith Kohl. Least Sandpipers foraging on the coast.
recovering america's wildlife act
The bipartisan Recovering America's Wildlife Act represents a fundamental enhancement to how we pay for conservation of all species of fish and wildlife, and their habitats across the country.
If passed, this bill would establish a 21st Century funding model for proactive conservation of fish and wildlife. It annually directs existing federal revenue to state fish and wildlife agencies for implementation of their State Wildlife Action Plans, such as Oregon's Conservation and Nearshore Strategies.
The Basics
R. 3742 dedicates $1.3 billion annually in existing federal revenues to the Wildlife Conservation Restoration Program, for dispersal to the state fish and wildlife agencies.
R. 3742 dedicates an additional $97.5 million to tribal fish and wildlife agencies for conservation and management of fish and wildlife.
The Recovering American's Wildlife Act legislation is based on recommendations of the Blue Ribbon Panel for Sustaining America's Diverse Fish and Wildlife.
Oregon's Representatives Blumenauer, Bonamici, DeFazio, and Schraders are co-sponsors of H.R. 3742.
Benefit to Oregon
Oregon would be eligible to receive approximately $23.5 million annually or $47 million per biennium. To receive these funds, states must supply a 25% match. Oregon's match requirement would be approximately $16 million per biennium.
With funds from this account, Oregon would invest in the proactive conservation actions called for in the Oregon Conservation and Nearshore Strategies to maintain healthy fish and wildlife populations. Oregon would invest in actions that:
Prevent and reverse declines of Strategy Species
Recover Endangered and Threatened species
Restore degraded Strategy Habitats
Manage and reduce the impact of invasive species
Respond to the Key Conservation Issues identified in the Oregon Conservation and Nearshore Strategies
Enhance conservation education and wildlife watching opportunities for all Oregonians
How Can I Help as an Individual?
Visit ournatureusa.com and take a few minutes to send a letter to your member of Congress in support of the Recovering America's Wildlife Act.
How Can I Help as a Business or Organization?
If you are a business, institution, group, or non-profit organization, please consider joining the Alliance for America's Fish and Wildlife to help demonstrate that support for this effort is broad-based. Membership in the Alliance does not mean you endorse all activities, only that you support fish and wildlife conservation. Sign up electronically through the Association of Fish & Wildlife Agencies or by printing and mailing a membership form.
More information about the legislation and how to get involved is available from the National Wildlife Federation.